Life will never be the same again
Main index page
Today we celebrate Candlemas, one of the important occasions in the narrative of the Gospels, redolent as it is with numbers, and a key milestone on the road. For the Celts, it represented one of the Quarter Days on which rents and other dues are settled. And if you were an Anchoress in medieval times it would mark one of just fifteen occasions during the year when you could take Holy Communion. The point at issue is a simple one. Forty days after giving birth, a mother went with her child and husband to the Temple to receive ritual purification and these are the events of the day that we celebrate from Luke's Gospel 2:22–40:
When the time came for the purification rites required by the Law of Moses, Joseph and Mary took him to Jerusalem to present him to the Lord (as it is written in the Law of the Lord, "Every firstborn male is to be consecrated to the Lord")
So why is this so special for me this year? A few weeks ago, I had been invited to preach Sunday's sermon for the Eucharist service. As a Lay Reader in the Church of England, I have had a number of opportunities to preach this sermon over the years, but a couple of small things had so far escaped my notice: the facts recorded haven't changed but our perceptions do, especially influenced by outside events of the day. God moves in mysterious ways was a favourite saying that came back from my past and, once again, a curious train of events brings me to the invitation to write this blog.
Some years ago, I read a poem written by Mark Greene, until recently the Chief Executive of the London Institute for Contemporary Christianity, who published a collection of Christmas poems under the title Adventure. This poem was simply titled 'Simeon'; it appeared on one of the regular mailings from LICC. But the book was out of stock on their website for a while. I had a nudge to look again and, in the early part of December, there it was at last: I ordered two copies immediately for Christmas presents, both gratefully received.
Three weeks ago, at the end of a Prayer Group meeting, one of the intercessors mentioned another prayer meeting which had concluded that, in this pandemic, we have not moved into a new season but into a new era: this touched my spirit. My interest was also aroused because I lead a Julian Prayer Meeting and Julian of Norwich lived through not one, but two, episodes of the Black Death.
Curiously, Julian's writings, the Revelation of Divine Love, contains none of the detail of her ordinary life at all. We know virtually nothing about her beyond the occasional comment from another of the Mystics of her day and what we learn from history books. But we do know that she survived both major waves of The Black Death. That pandemic was held to be responsible for bringing about a seismic shift in the way of life for the whole population, coming as it did in the midst of the longest continuous war that England had ever fought, the 100 Years War. It changed the landscape of the country and the movement of labour: life would never be the same again was the simple outcome.
I wanted to use Mark's poem at the end of my sermon and therefore sought permission from the hitherto unknown publishers. Whilst looking at the intriguing website, I found two books of great interest and without appreciating the outcome, promptly put in an order. Muddy Pearl were generous with their permission and that is nearly the end of story because an email the next day produced some detail on one of the books I had ordered, Amazed by Jesus by Simon Ponsonby. Within seconds, I had joined up the trail of dots that had been laid before me: we have a kind God who looks after all our needs. The book arrived in time and I had permission to extract a few words for the sermon.
Of course, for Simeon and Anna, life would never have been the same for either of them. And how they waited. I once tried to work out how old she must have been, having been widowed for eighty-four years. And Simeon's age? We don't know but from the brief description we have we can only conclude that we are taking about a very godly man. Life for us, post pandemic, may never be the same again.
The bible passage continues:
Now there was a man in Jerusalem called Simeon, who was righteous and devout. He was waiting for the consolation of Israel, and the Holy Spirit was on him. It had been revealed to him by the Holy Spirit that he would not die before he had seen the Lord's Messiah. Moved by the Spirit, he went into the temple courts. When the parents brought in the child Jesus to do for him what the custom of the Law required, Simeon took him in his arms and praised God, saying:
 "Sovereign Lord, as you have promised,
    you may now dismiss your servant in peace.
 For my eyes have seen your salvation,
     which you have prepared in the sight of all nations:
 a light for revelation to the Gentiles,
    and the glory of your people Israel."
Last Sunday's sermon has been filed away and I am left with Simon Ponsonby's book as a permanent reminder of an extraordinary train of events. And now I have time enough to read it. The whole of Chapter Five is devoted to a Simeon-eye view of the events of that day, a powerful exegesis of Luke 2, and verses 28 to 31, covering part of the Evening Prayer and Compline canticle, the Nunc Dimittis which has formed a cornerstone of our liturgical life since the fourth century. Simon Ponsonby has woven into the narrative profound theological reflections, a reminder of history and much more, all beautifully written and allowing the author's heart to shine through the text: this is real relationship with Jesus on display. Pearls of wisdom will be found in every paragraph.
I should end this piece with a few words from the end of the Preface, 'He Turns Water into Wine':
Water into wine, and Jesus saved the best wine till last.
Maybe your life feels like you have run out of wine. Or maybe the wine of your life has turned to brackish dishwater. In this book I want to show you that Jesus is there, and Jesus cares, and Jesus can make a difference. He can turn it all around – it's what he does.
He is amazing.
Amen to that, I say. My life will never be the same again: I believe it will be better.
Mailing List
Sign up to our mailing list to hear more about our latest news, books, and offers.
This year has been a struggle and a marathon for many, just to stand still. At Muddy Pearl we look back, catching our breath, and we are humbled and thankful to see how the Lord, our friends, authors and readers have helped us through. We have released a workbook, our first fiction titles (one achieved the Best Historical Fiction award in The Christys!), joined forces with independent bookshops around the UK with bookshop.org; published the very lovely Living for Eternity in October, and two more wonderful books in November. Even after all that, we have one more thing to rejoice over as we start the celebrations for Christmas.
Today, we are delighted to announce the safe delivery of the so-very-eagerly awaited Amazed by Jesus, by Simon Ponsonby. Commissioned four years ago, after thinking long and hard about who I could ask to write a book on Jesus. We talked, and at first, he said he wouldn't know how, and I thought it was back to the drawing board.
Then we talked again, and he sent me seventy chapters, which completely overwhelmed me. And then as so often happens, it came together very quickly, at just the right time. Simon had a deep and fresh revelation of Jesus, in a café, and then wrote the final draft in a few days, carefully honing the seventy down to just nineteen. Then, through the nine months of lockdown, we have worked on it together, through the miracle of zoom – Simon walking through the green countryside around Oxford or looking out across the dreaming spires, me often on my terrace in the early evening, looking out over dusty Arabic rooftops towards the desert…
And as the calls to prayer would sound, that familiar clamour of different voices in different keys and each with slightly different intonation and timing, rising from the neighbourhood towers, I would lift my head from checking, correcting references, learning something new about, and just reflect on … Jesus. The irony and sheer wonder would strike me again, here in the middle east, in this unlikely context, which is yet more like the real thing than we might know, we are creating a new book, to go out to thousands, all about Jesus!
As the months have gone on, anticipation has grown to excitement, peppered with the frustration of delay at the end, just like a new birth. And so, as I think of the many many mothers won't see their children this year, the chapter 'holding and beholding', goes around in my mind, the incredible miracle that the Lord of all the earth, became a little child, to be cradled, his head held in the crook of a mother's arm. This to me, although I have no idea when I will hold a copy, and after all that this year has thrown at all of us, and the circuitous journey this manuscript has taken, is like the best Christmas present ever.
Wherever you may be spending this festive season, I would like to take this opportunity to thank you for your support over these months. It has been amazing to see the engagement even in these difficult times! Here's the rounding out this year in an appropriate way – with reverence, reflection, and reliance on God, who is bigger than all of this, who is Immanuel, God with us, and who has come to us. If I may be permitted, I would like to encourage you to reflect on Jesus this Christmas, to return to him as first love, to go deeper and truly experience him as Living Water during these times of disruption. He is amazing.
Happy Christmas everyone!
At first glance, you might be justified in assuming that a book combining the stories of an 18th Century German Count and a technically detailed flight over Europe is, at best, appealing to a fairly niche subsection of readers. You might even feel justified in counting yourself out of that group. However, what Phil Anderson offers with Lord of the Ring is not some dusty academic appraisal of a long dead aristocrat, but a profoundly informative and surprisingly accessible attempt to shed some light on an often overlooked figure at the heart of recent history. In a compelling mix of biographical insight and personal anecdotes, Anderson weaves together the story of Count Zinzendorf, the godfather of the modern prayer and missions movements, with his own pilgrimage to the place it all began, making real and present what could seem so distant and isolated. Though the 24-7 prayer movement was born in Herrnhut, it did not die at the end of their one hundred years of continual prayer, and we are reminded as Anderson describes himself wandering the neglected ruins of Zinzendorf's home in the early years of the revival of this very idea of the relevancy of the history being told, the legacy which outlasted individuals and even buildings. This is a book that manages to seamlessly evoke the impact of the past on the present, removing history from the page by highlighting its ongoing relevance. I began this book filled with cautious scepticism, and ended it with a newfound respect for a man whose influence has touched the world.
When I think of my father, I often think of his hands – sturdy, broad, made coarse by time in the act of making; the hands of a worker, often decorated with a few words scrawled in blue pen, the only other adornment being a ring on his left hand. Thick and silver, it is engraved with a strange jumble of letters and symbols, moulded with age into the triangle shape of his finger, acting at once as a wedding band and a statement of faith. (more…)
I am writing in a little white house off a truck road on the border between two Gulf States. Over the garden wall, tips of palm branches reach up towards a cloudless sky. The house is monastically bare – shipping is delayed – just a few sticks of second-hand furniture, no familiar comforts. And No Car. And just beyond this landscaped compound, through a wire fence, stretching for mile after mile, is desert. Sand, sand, and more sand.
But oh, the miracle of modern communications! The internet reaches to the desert, so with little adjustment, it is business as usual.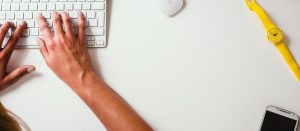 I am working, as it happens, on a manuscript on communications technology, full of alarming statistics about surveillance and internet addiction and the damaging effects on education and relationships. Until today. My tenuous link with the outside world, my feeder of Facebook and twitter, my deliverer of email, my opener of windows, has snapped. Snuffed it. The Internet is down. I stab my keyboard, but a tiny red exclamation shouts: cut off!
All is not lost. Last time we did this move I learned: the absolute priority for my 30kgs had to be books. Each chosen with prayer, the deliberation of a Desert Island Disks interviewee, and only after consulting trusted reading friends, reviews … and a patient local bookseller.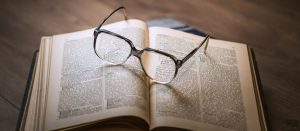 I savour them one by one. At week eleven I have two left.
Have you noticed how some books come alive in certain situations, how the right book for the right place is so important? I love matching fiction to holiday destinations, reading Perfume on a trip to Paris, but sometimes there is more to this connection. It is as if the Lord chooses the right book for you at a particular point on your journey.
So I have found myself soaking up Henri Nouwen's The Way of the Heart, as I look out over palm trees and sand. This slim volume explains the spiritual disciplines of the desert fathers: solitude, stillness and prayer, so simply, like the words of a wise friend.
Living in the desert has helped me understand the imagery of the Bible. Alone you are vulnerable; water is utterly precious; trees so unusual they become landmarks, meeting points. And it is still.
The desert is spectacularly still. On camping trips I wander away from the chatter around the campfire. The stillness is unutterably, breathtakingly beautiful. Not a branch for the wind to whisper through. More silent than anywhere I have ever been.
The stillness silences you, until you can only listen to the still small voice.
Today the internet, my virtual lifeline is down. But I have my books to savour and study. And these friends, with solitude and stillness, lead me back to dependence on him, and to my actual lifeline, to prayer.
Stephanie [of the desert].
This article originally featured in the March – April 2016 edition of Together Magazine.