Holding and Beholding
Main index page
This year has been a struggle and a marathon for many, just to stand still. At Muddy Pearl we look back, catching our breath, and we are humbled and thankful to see how the Lord, our friends, authors and readers have helped us through. We have released a workbook, our first fiction titles (one achieved the Best Historical Fiction award in The Christys!), joined forces with independent bookshops around the UK with bookshop.org; published the very lovely Living for Eternity in October, and two more wonderful books in November. Even after all that, we have one more thing to rejoice over as we start the celebrations for Christmas.
Today, we are delighted to announce the safe delivery of the so-very-eagerly awaited Amazed by Jesus, by Simon Ponsonby. Commissioned four years ago, after thinking long and hard about who I could ask to write a book on Jesus. We talked, and at first, he said he wouldn't know how, and I thought it was back to the drawing board.
Then we talked again, and he sent me seventy chapters, which completely overwhelmed me. And then as so often happens, it came together very quickly, at just the right time. Simon had a deep and fresh revelation of Jesus, in a café, and then wrote the final draft in a few days, carefully honing the seventy down to just nineteen. Then, through the nine months of lockdown, we have worked on it together, through the miracle of zoom – Simon walking through the green countryside around Oxford or looking out across the dreaming spires, me often on my terrace in the early evening, looking out over dusty Arabic rooftops towards the desert…
And as the calls to prayer would sound, that familiar clamour of different voices in different keys and each with slightly different intonation and timing, rising from the neighbourhood towers, I would lift my head from checking, correcting references, learning something new about, and just reflect on … Jesus. The irony and sheer wonder would strike me again, here in the middle east, in this unlikely context, which is yet more like the real thing than we might know, we are creating a new book, to go out to thousands, all about Jesus!
As the months have gone on, anticipation has grown to excitement, peppered with the frustration of delay at the end, just like a new birth. And so, as I think of the many many mothers won't see their children this year, the chapter 'holding and beholding', goes around in my mind, the incredible miracle that the Lord of all the earth, became a little child, to be cradled, his head held in the crook of a mother's arm. This to me, although I have no idea when I will hold a copy, and after all that this year has thrown at all of us, and the circuitous journey this manuscript has taken, is like the best Christmas present ever.
Wherever you may be spending this festive season, I would like to take this opportunity to thank you for your support over these months. It has been amazing to see the engagement even in these difficult times! Here's the rounding out this year in an appropriate way – with reverence, reflection, and reliance on God, who is bigger than all of this, who is Immanuel, God with us, and who has come to us. If I may be permitted, I would like to encourage you to reflect on Jesus this Christmas, to return to him as first love, to go deeper and truly experience him as Living Water during these times of disruption. He is amazing.
Happy Christmas everyone!
That's why we've decided to include free gift wrapping for all orders placed this year of The Little Book for Really Really Brilliant Grandparents and Amazed by Jesus (due out on 18th December).
And we're not stopping there – as we move into 2021 we will roll out gift wrapping for all orders as an optional extra on our website, along with gift cards featuring some of David McNeill's  lovely cartoons which feature in a host of our books, all priced at a very attractive rate!
Watch this space in the New Year for more on these exciting additions!
Wishing you all a very Merry Christmas, wherever and with whomever you may be spending it this strange year.
With Love and Blessings,
The Muddy Pearl Team
x
At first glance, you might be justified in assuming that a book combining the stories of an 18th Century German Count and a technically detailed flight over Europe is, at best, appealing to a fairly niche subsection of readers. You might even feel justified in counting yourself out of that group. However, what Phil Anderson offers with Lord of the Ring is not some dusty academic appraisal of a long dead aristocrat, but a profoundly informative and surprisingly accessible attempt to shed some light on an often overlooked figure at the heart of recent history. In a compelling mix of biographical insight and personal anecdotes, Anderson weaves together the story of Count Zinzendorf, the godfather of the modern prayer and missions movements, with his own pilgrimage to the place it all began, making real and present what could seem so distant and isolated. Though the 24-7 prayer movement was born in Herrnhut, it did not die at the end of their one hundred years of continual prayer, and we are reminded as Anderson describes himself wandering the neglected ruins of Zinzendorf's home in the early years of the revival of this very idea of the relevancy of the history being told, the legacy which outlasted individuals and even buildings. This is a book that manages to seamlessly evoke the impact of the past on the present, removing history from the page by highlighting its ongoing relevance. I began this book filled with cautious scepticism, and ended it with a newfound respect for a man whose influence has touched the world.
When I think of my father, I often think of his hands – sturdy, broad, made coarse by time in the act of making; the hands of a worker, often decorated with a few words scrawled in blue pen, the only other adornment being a ring on his left hand. Thick and silver, it is engraved with a strange jumble of letters and symbols, moulded with age into the triangle shape of his finger, acting at once as a wedding band and a statement of faith. (more…)
Six years ago, I was pulling on wellies, ready to tramp through a squelchy field to speak at the early morning New Wine Bible studies on these verses:
The Lord bless you and keep you
The Lord make his face shine upon you and be gracious to you
The Lord lift up the light of his countenance upon you and give you his peace.
So they shall put my name upon the Israelites and I shall bless them.
Numbers 6:24-27
I never imagined then that it would lead to writing a book about God's unfailing promise to bless us and make us a blessing.
This shining blessing was first given by God to his people over 3000 years ago. Archaeologists have found silver cylinders inscribed with it, dated 600BCE – the oldest biblical texts in existence! Yet it is still cherished worldwide, and tonight thousands of parents will pray this blessing over their children. Why is it so significant? It is a landmark skyscraper, towering over other blessings because it was uniquely given by God himself.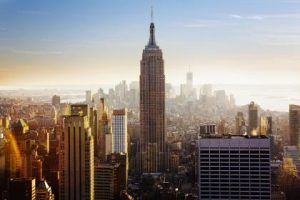 If you are anything like me, you will endlessly need reminding that God wants to bless you. Could these words of blessing possibly be for me? One of my favourite thank-you letters for my book came from Joan, aged 92; after hearing the Numbers 6 blessing all her life, she had finally discovered that her name was on this invitation. So is yours. God wants to bless you and to keep you, to make his face shine on you, to cover you with his grace, to smile on you with his love and to mark your lives with his wholeness and peace. And it doesn't end there! The next line is an often-missed promise – God's plan to write his name and his character on us.
We need never fear that God will miss us out. We don't deserve it, but astonishingly we are loved with the intensity of love shared within the Trinity. Jesus says, 'As the Father has loved me, so I have loved you.' Jesus loves us as much as the Father loves Him. As if that was not enough, Jesus tells us that the Father too loves us as much as he loves the Son. That's bigger than any love I could ever express.
When I first met Jake, he looked pretty scary. It wasn't the shaved head, the tattoos or the scars – everything about him said 'Keep out!' When his wife Kayleigh became a Christian, she began praying for Jake and he began turning up at church. One day, God stirred me to tell him that his heavenly dad loved Jake even more than Jake loved his baby son. Jake tells me he thought it was weird but somehow it stuck. He kept hearing God loved him, and last year he gave his life to Jesus. Now he smiles too much to look properly tough.
Your heavenly dad loves you as much as he loves his beloved son. Recently I got an email from Kath who had heard me speak on this. She told me about the 'eureka moment' when she heard God's voice saying that she was his lovely daughter, a child who could hold her father's hand. Soon after, she went to visit her father who had severe Alzheimers. She hadn't visited him for 3 weeks as she couldn't leave her terminally ill husband so was sure he wouldn't remember her, but she said,
'To my amazement my dad grabbed hold of my hand and said to the nurse with a great big beam "this is my lovely daughter".This recollection suddenly made me realize what heavenly Father REALLY means – how much I am loved and how pleased God is to see me and hold my hand. This was so powerful that I sobbed and shook – amazing!'
This revelation of God's desire to bless us as his children is life-changing because when we receive this lavish love, it spills over. Have you ever seen a champagne tower? You pour champagne into the top glass and it spills over, finally trickling down to the bottom glasses. John said, 'We love because He first loved us'; that's the plan – God's lavish love spilling over to those around us. It thrills me when I see the overspill happen in our church – in Tom playing football with troubled kids, Emma organising lorry-loads for refugees, Sheena visiting the elderly, the list is endless…
The promise of blessing is life in the overspill.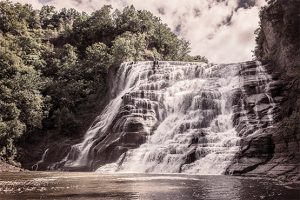 This is the abundant life Jesus promised, not a nice house and spouse or a plump bank account, but life in the unbeatable, lavishly-loving, heart-healing, soul-calming, mind-washing, thirst-quenching, joy-delighting wonder of his presence where we are blessed to be a blessing in his world.
This article originally featured in the New Wine magazine (#64). To read the article in the magazine, along with other New Wine articles click here.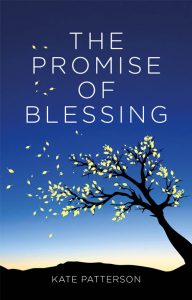 The Promise of Blessing
Tucked away in the book of Numbers, amid instructions on wave offerings and haircutting, set in the ring of God's call to his people to be set apart for him, we find a sparkling diamond: God's gift of shining blessing, given to a weary people wandering in the wilderness.
God blesses those who don't deserve it, through those who don't deserve it; again and again he chooses to bless. He is preparing his people for life in the Promised Land.  And he is blessing them – us – to be a blessing to all people
More information on the book can be found by clicking here.